BLF®

represents the true spirit of Latin America

creating exotic food experiences, high-end product delivery, and
personalized customer engagement.
You can either choose to be a victim of life's circumstances, or you can choose to learn from those experiences, overcome the obstacles, and create something truly beautiful out of what life gives you – and ultimately become the best version of your true self.
I have always believed that
no matter what happens in
life, one always has two
choices.
Me and my team at BLF
®

will always choose the latter…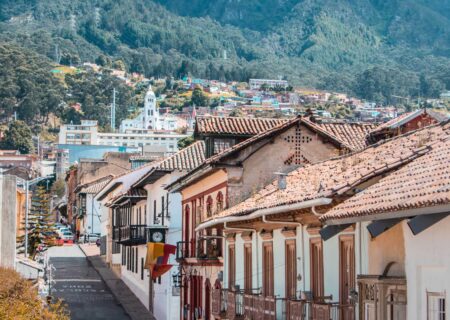 You see, I grew up in a family of entrepreneurs where business and food often went together. I was fortunate. I really mean it. And while I had a loving family, the painful reality was that trafficking and cartels were the hallmark of life in Latin America at that time.
But I did not allow that to stop me.
Since the age of 19, I had always wanted to become a chef. But I decided to study business instead.
Long story short, I graduated from La Sabana University and pursued a career in Business Management.
And to be honest, it was a way for me to combine business with hospitality and keep my passion for the culinary arts alive.
Fast forward to 2004, while working at the Hilton RAK, I realized that most of the fresh produce available in the UAE was imported. I didn't help that the perception of Latin America held by so many people involved narco trafficking, cartels, and Netflix's unexplainable man crush on Pablo Escobar.
I racked my brain, struggling to think of how best to show the true soul of Latin America.…until, one day I asked myself a simple question: "What if I could change the perception of people about Latin America by starting with a specific group of people: chefs?"
The answer was clear.
I would present them (chefs) with the best variety of high-quality produce that they could use in their dishes. Oh, and I would also highlight their origin: Latin America.
Hence, Best of Latin Foodstuff Trading LLC.
Today, Best of Latin® is proud
to show the world a Latin
America that is
FULL OF
most importantly…
great food.
flavour
exotic aromas
passionate people
great music &