ABOUT US //
ABOUT US //
ABOUT US //
ABOUT US //
BLF® is a Latina-led
Foodstuff Trading
Company
expert in the growth, ripening, and delivery of market-ready products
Whether it's deep in the Amazon rainforest or high above in the hills of The Andes, we partner with small-scale estates that are as passionate about Latin America's gastronomic heritage as we are. In fact, they are an extension of our DNA.
How does the
Soul & Flavour
of latin American Food
bring us all to the table?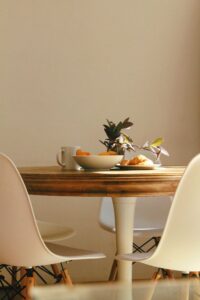 Best of Latin® is a foodstuff trading company that sources premium,
ready-to-eat foodstuffs from growers and exporters
mainly in Latin America and other countries.
We cater to hotels, cafés, hospitals, schools, and award-winning gourmet kitchens across
the UAE and the Middle East.
Best of Latin® is on a mission to change the narrative of Latin America culture and cuisine in the Middle East.
To become the leading supplier of Latin American foodstuffs to the UAE, Middle East, and MENA markets; represent the interests of growers from Latin America and other countries; deliver authentic, consumer-driven food supply experiences to the world, sustainably.
Values
family, inspiration, Work-life Balance,
brand consistency, Personal Development
Our team of highly skilled professionals is world-renowned for their knowledge and
expertise in food cultivation, harvesting, and storage. And for generations, that
ancestral know-how has been – and continues to be – a fixture in our culture.
That's why, as a company, we are not only proud of our heritage,
but we also care about the environment and observe the highest principles of
sustainable food production. We are equally committed to the health, safety, and
well-being of everyone – from growers and drivers to supervisors and secretaries –
who makes life easier.